Landscape Painting Classes
Whether painting outside or seated at the easel, my landscape painting classes offer students the opportunity to work with charcoal and pencil, oil and acrylic paint, to hone the rendering skills needed to accurately represent the world around us.
View my video "Quick Look" plein air thumbnails and blog about outdoor painting experience.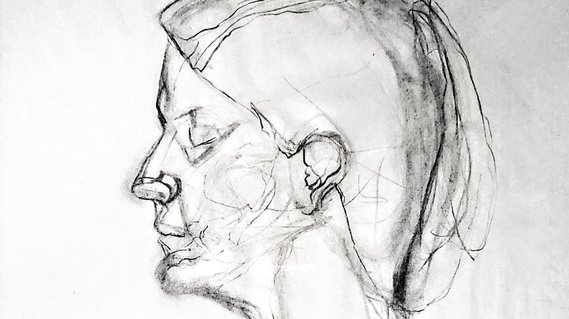 SPRING
GR 6-8 DRAWING + PAINTING | $50/$30members | register | Saturdays, 4/2-6/4 (in-person) 1:30pm-3pm @ Fleisher Art Memorial
CPA Visiting Teaching Artist | THURS+FRI 3/17-6/9 @Southwark Elementary, Philadelphia
Plop! Creative Art Club | TUES 4/5-5/17, 3-4PM @Central Elementary, Haddonfield
LINE DRAWING WORKSHOP | Thurs + Fri, 5/19+5/20, 2-5PM @ Perkins Center for the Arts Collingswood | register
OUTDOOR CLASSES
Run Through My Studio
Drawing
TBA Yacht Club @ Cooper River Park, 450 S. Park Dr. Collingswood, NJ
Students draw outdoors at the scenic Cooper River Park overlooking the sailboats of the Yacht club yard. We'll first design a value thumbnail and use that design to complete an 8x8" charcoal on tinted Strathmore paper. Comparative measurement, value exercises, and creation of mood will be discussed.

Materials provided, simply bring a chair and your sense of adventure!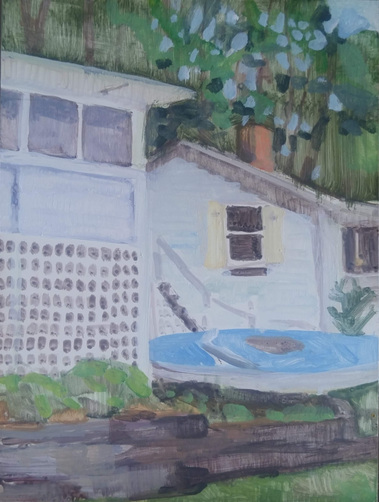 Acrylic Painting
TBA
Carriage House @ Croft Farm, outdoor | 100 Bortons Mill Rd, Cherry Hill, NJ
TBA
Barclay Farmstead Historic House, outdoor | 209 Barclay Lane, Cherry Hill, NJ
IN THIS CLASS we'll design a thumbnail value study and use that as a base to develop a one-session acrylic painting. Value, composition, and color mixing will be discussed.
Students bring their own painting supplies to this class! Acrylic or oil recommended. Simply black and white or all the colors- your choice.
Jenny teaches process-oriented art classes to both children and adults. She values the development of students' ideas and sense of community just as much as the final product. As a student of art history, Jenny often uses reproductions of artwork to introduce concepts, build dialogue between classmates and assess the level of each student. Jenny gains great pleasure in meeting each student at her level, introducing new techniques and guiding a pathway to success.