Traveling and painting: two of my favorite activities.
It's true that I paint landscapes, but the ones painted en plein air leave the biggest impact. To sit outdoors with my pochade travel painting box open to the sights, sounds, and smells- that's the time when decisions speed up and all the marks feel a little less consequential, at least compared with the comfort and vacuum of the studio. A sense of trust in oneself pokes through.
[Click image to view slideshow of various plein air paintings]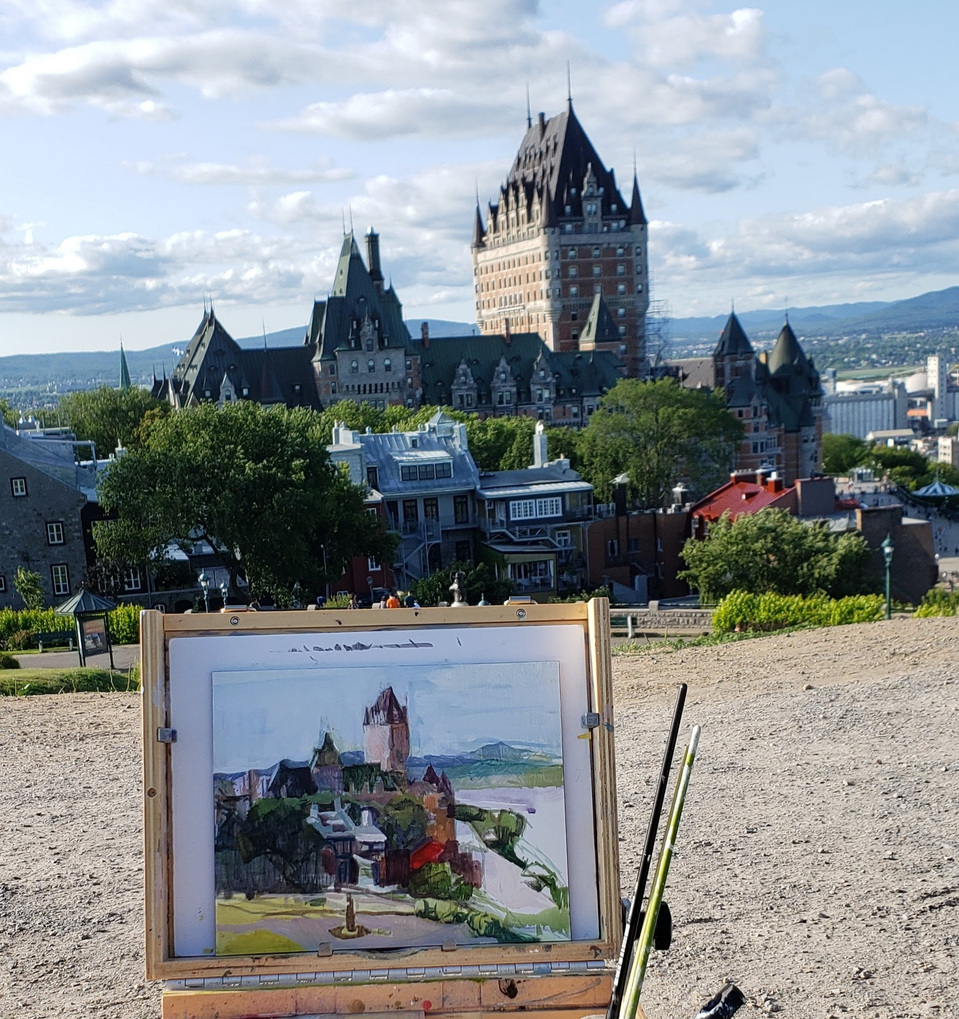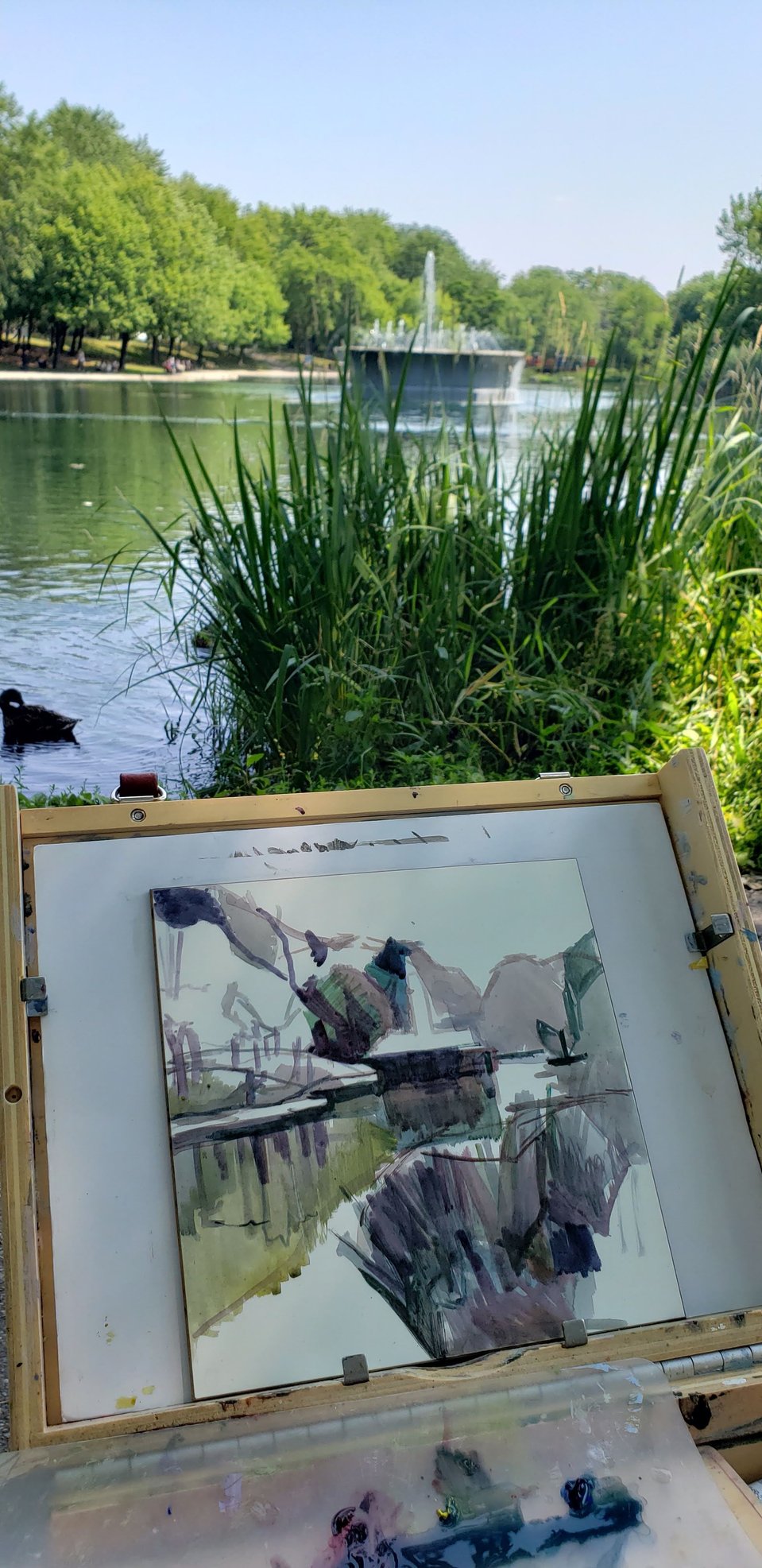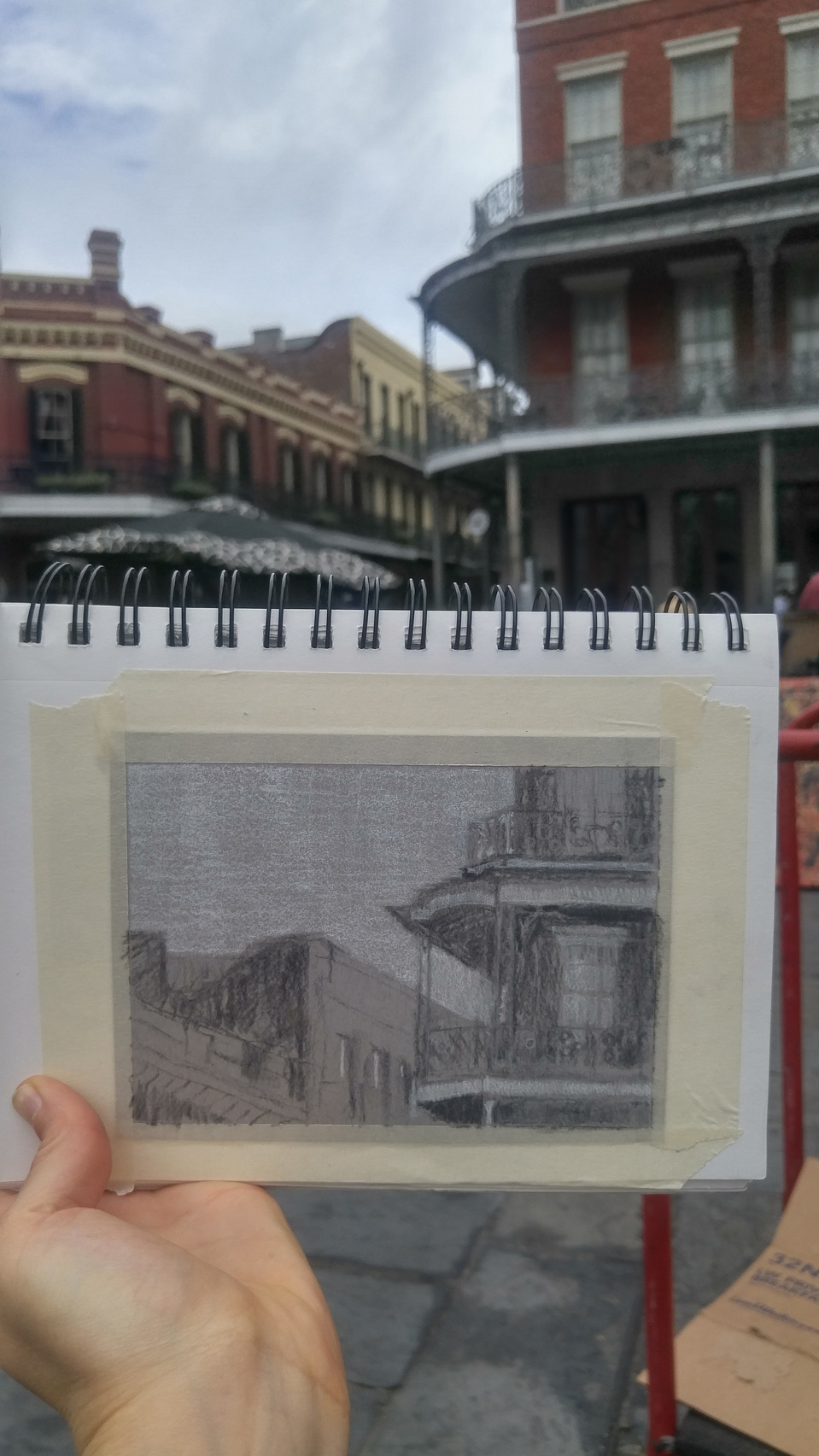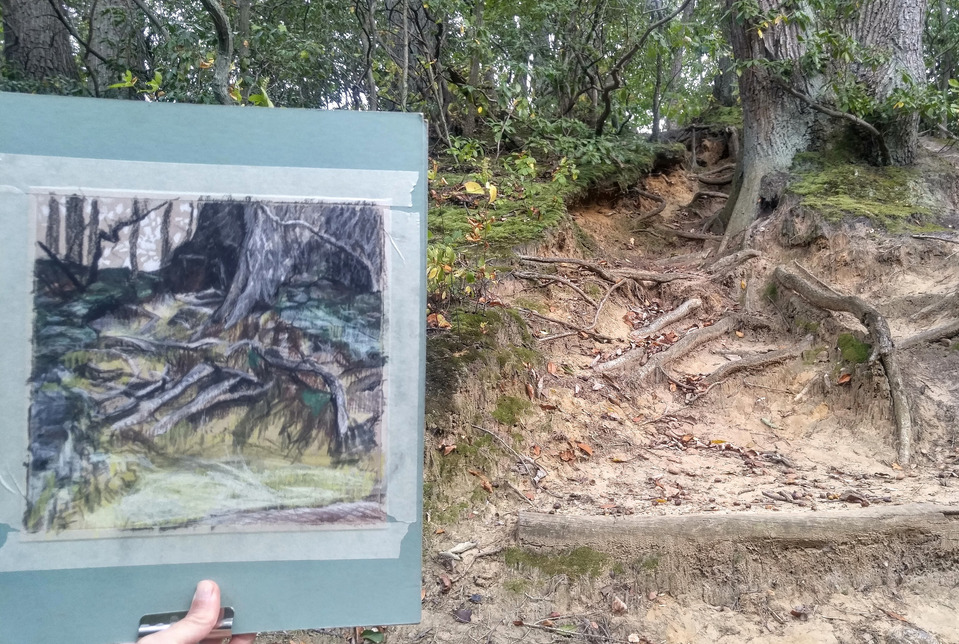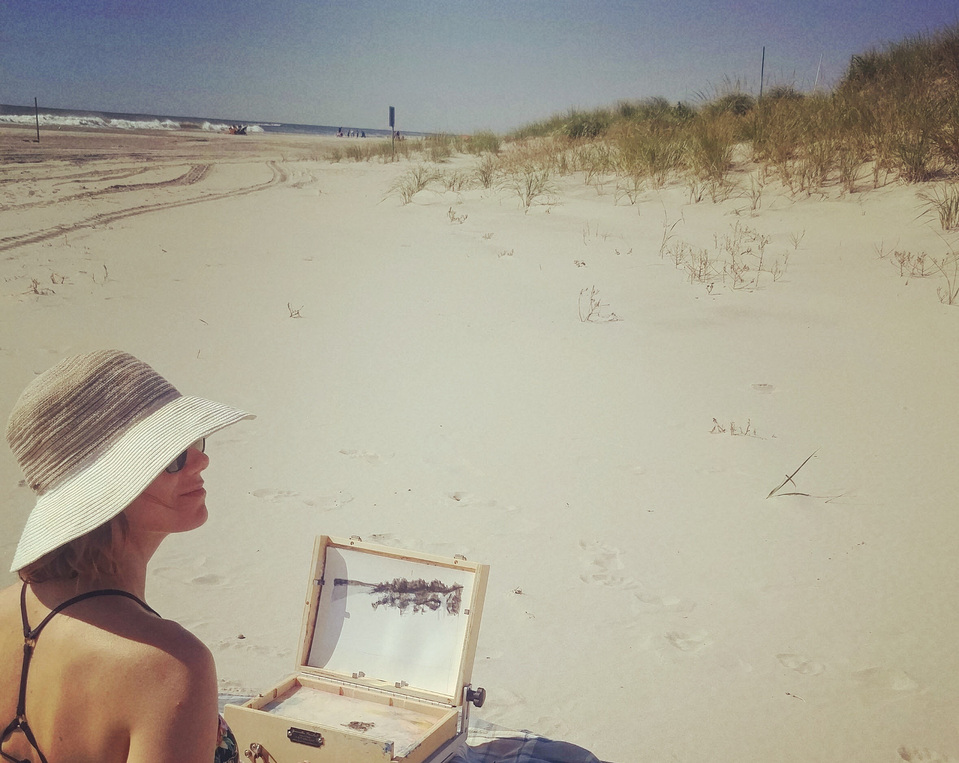 I often combine travel and painting, like the Summer of 2019 when I traveled with family, and then stayed on an extra five days in Quebec City and Montreal to paint outdoors.
The first day left to my own devices I was in Quebec City, exhausted but exhilarated after hiking two miles from my apartment to the hill overlooking Chateau Frontenac. There, I had my own Bruegel the Elder moment. I scanned the panorama and saw The Hunting Party, only this was a hunt for pleasure. Everyone was basking in the sunlight and soaking in the beauty. Multiple layers of atmospheric perspective alongside that majestic hotel and winding river. As I marked down what I saw, my board didn't look so much like the environment. But when you're there, you keep going because the inspiration is in front of you and it won't be for long. So colors get mixed and shapes are drawn and then filled in. One section leads to another until the painting is complete enough to step back and walk away. Or lay down and watch the sunset.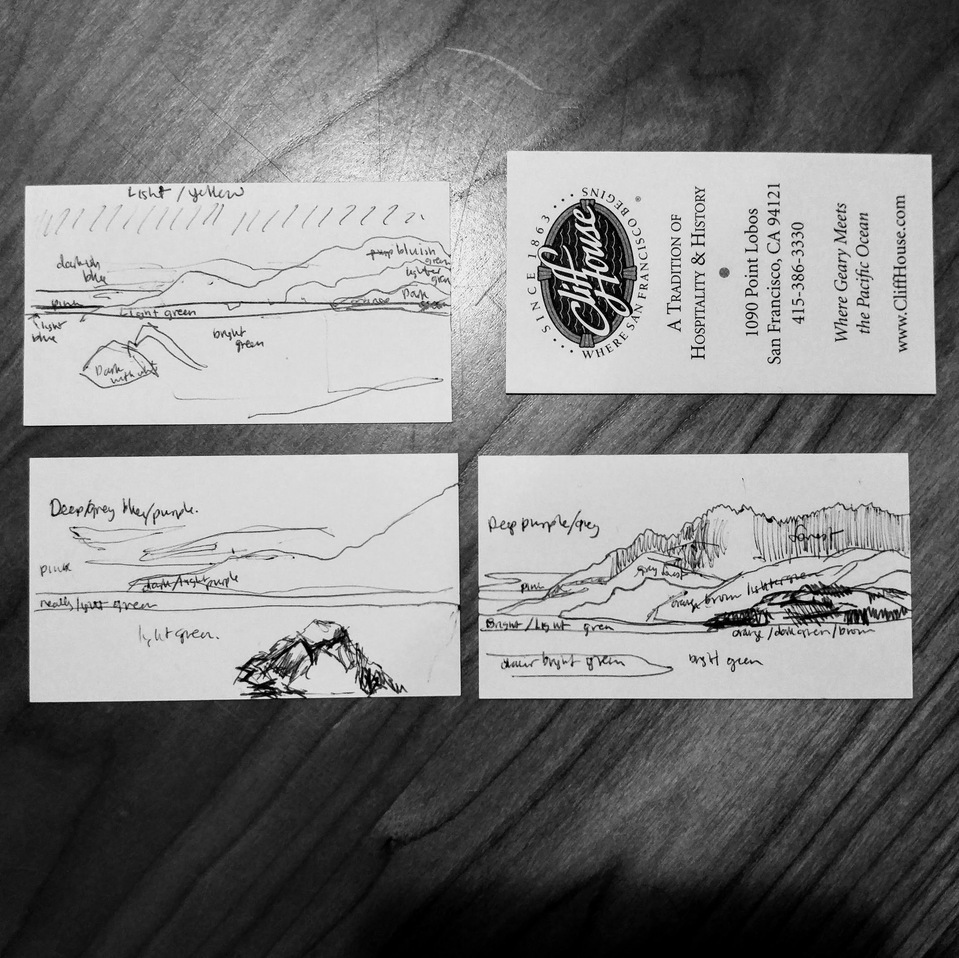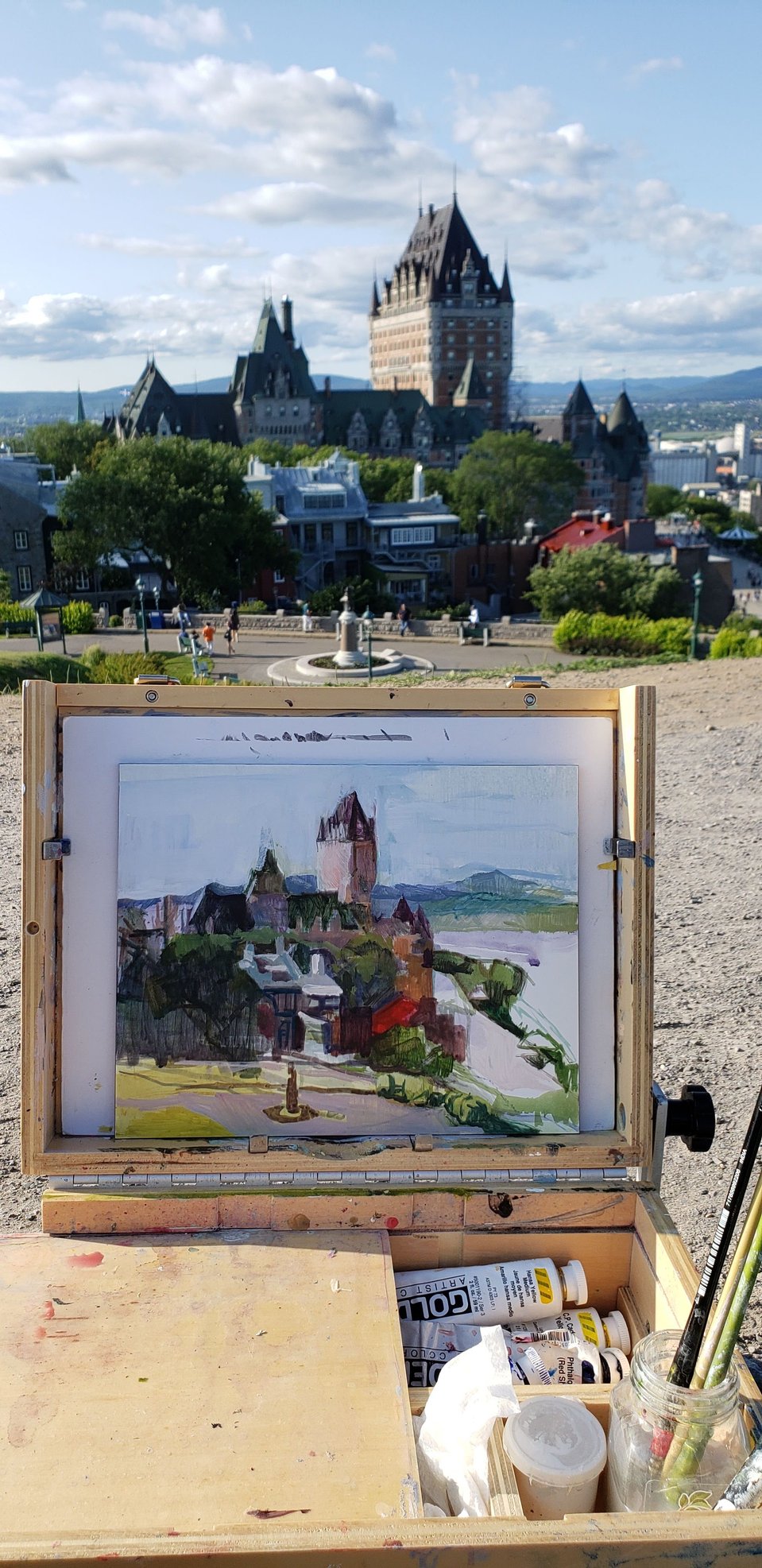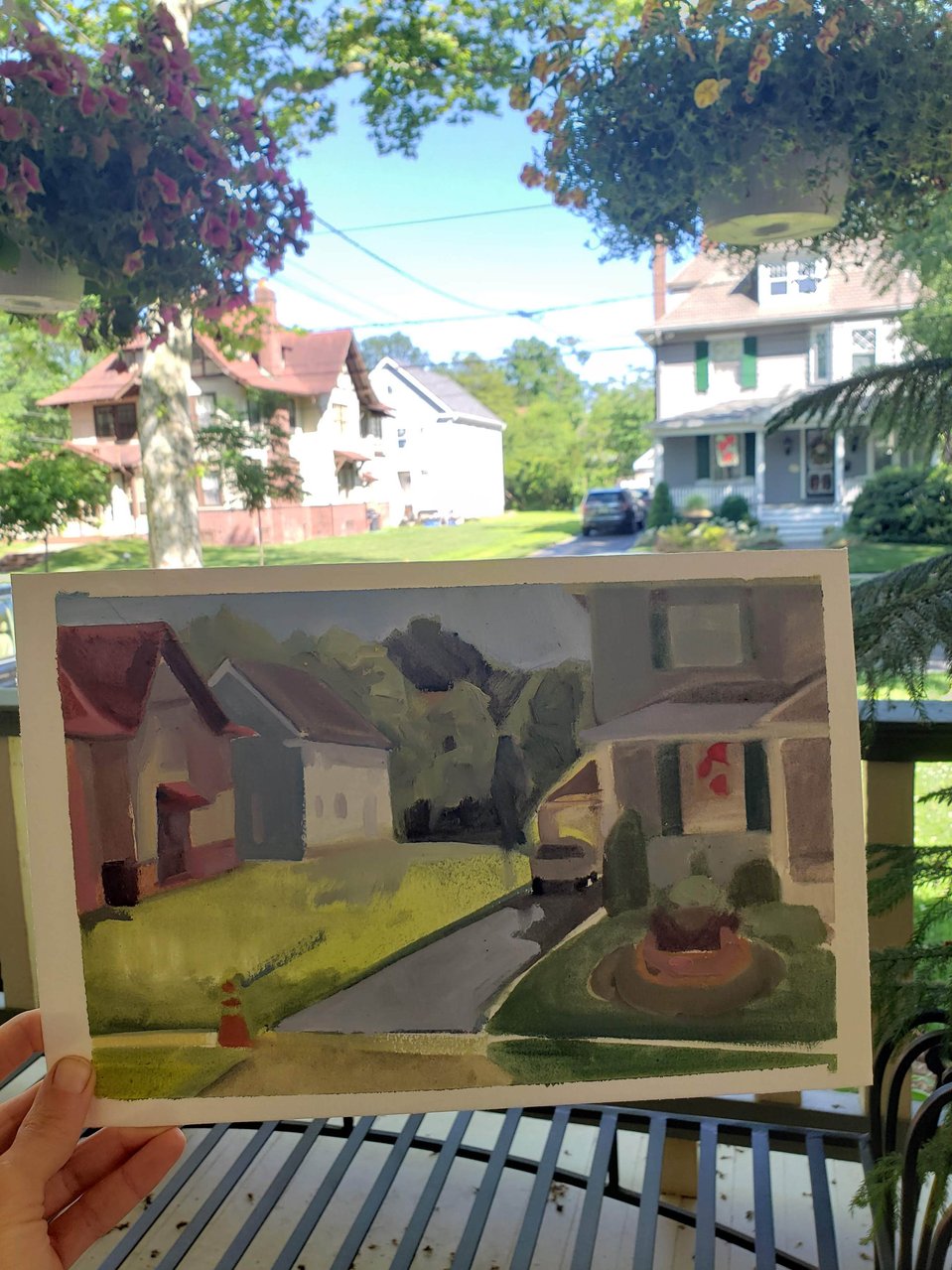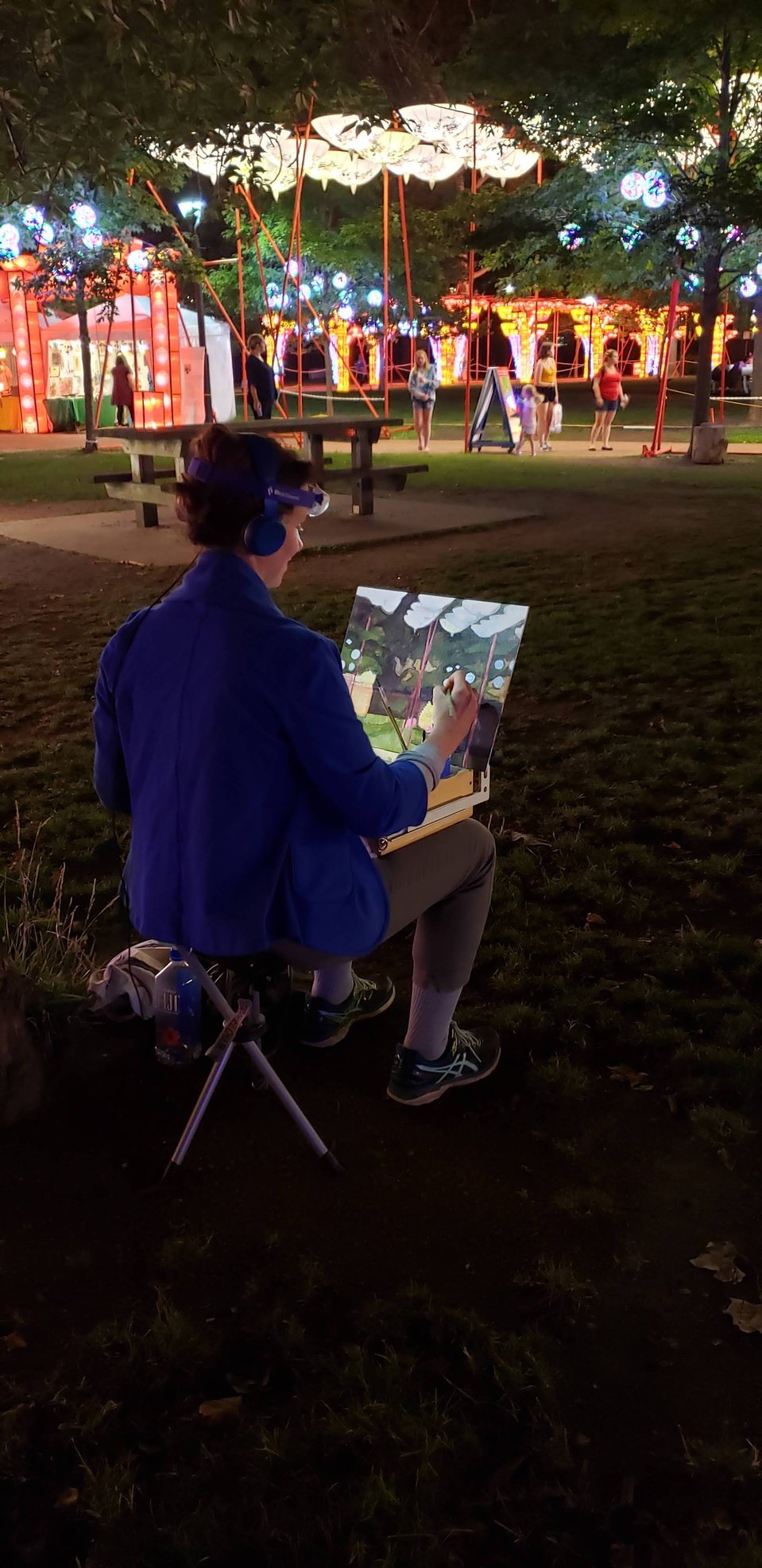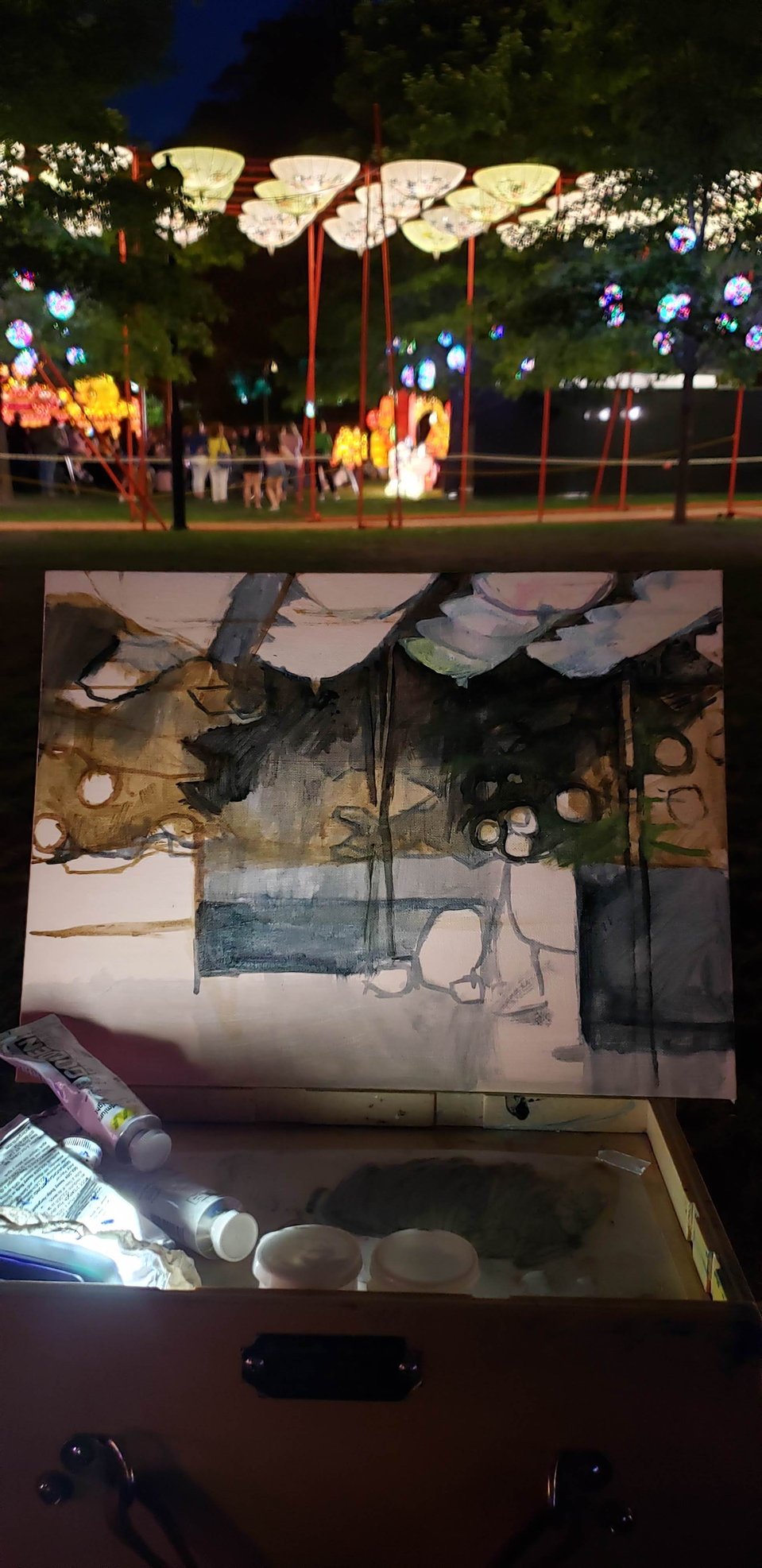 Becoming a better painter means slowing down, setting down marks more intuitively and with greater accuracy to fulfill a vision or a narrative. While I don't normally go back to a location more than once to complete a single painting, I have done so on two occasions. For the Barclay Farmstead plein air, I had a 20x20 inch canvas and needed more time to complete it. For the Philadelphia Chinese Lantern Festival, I had to wait until complete darkness to start- an hour and a half before closing!- so as to see the lanterns lit up properly.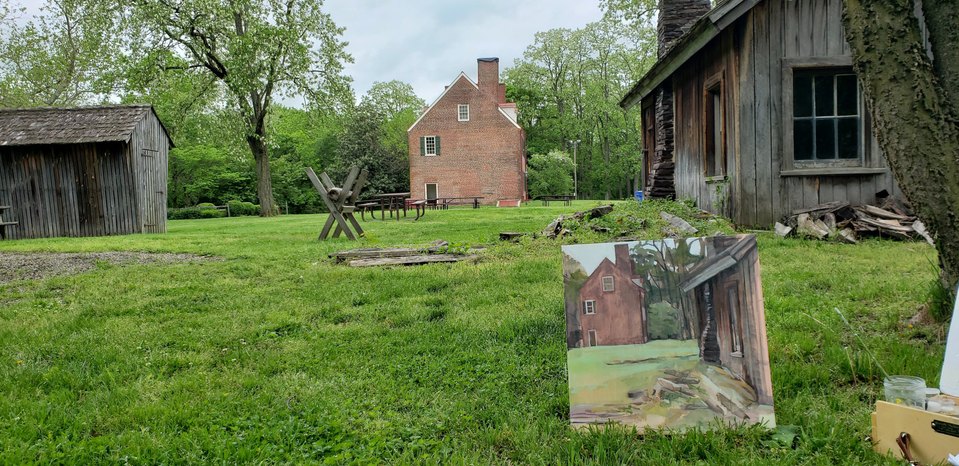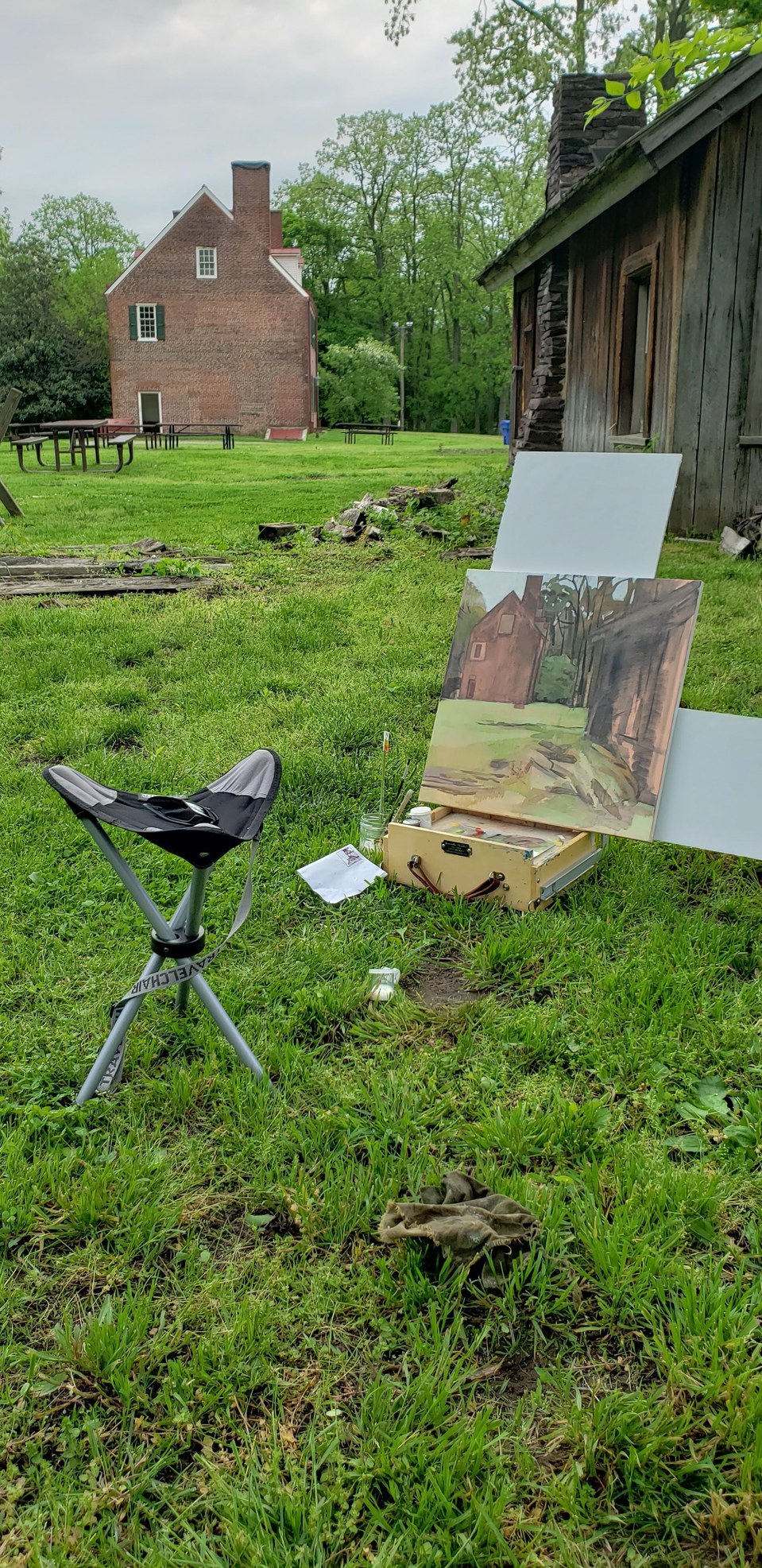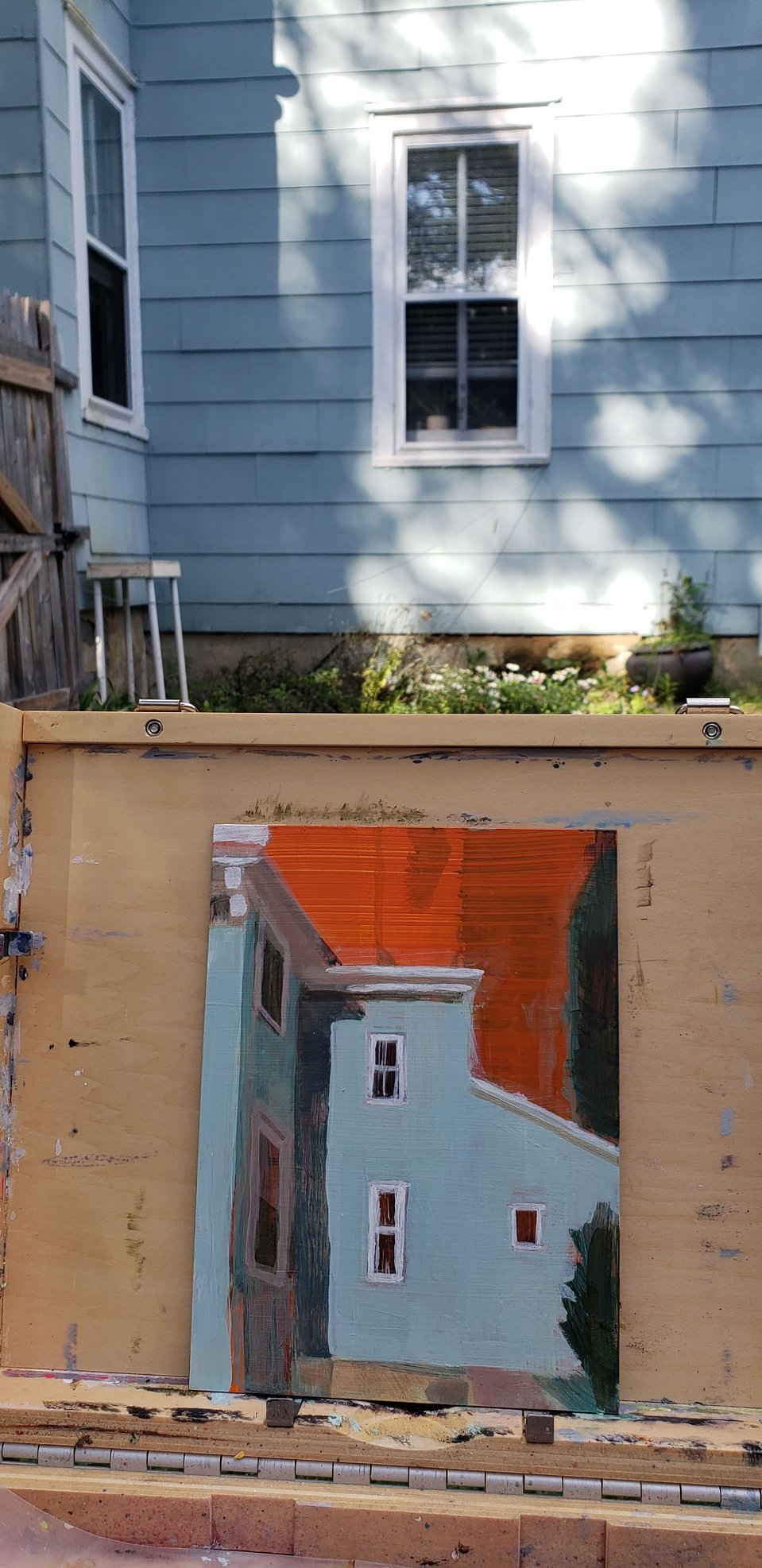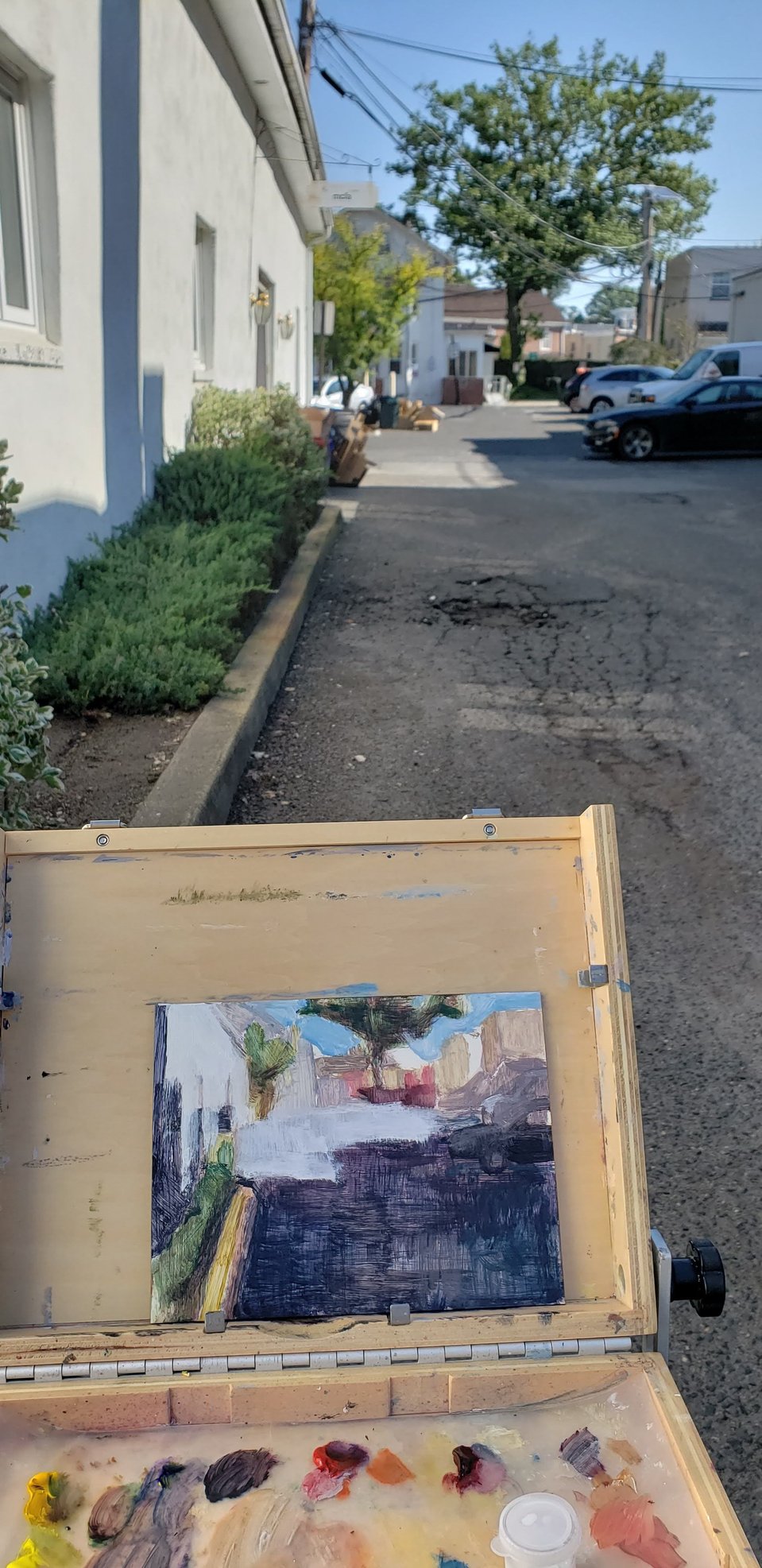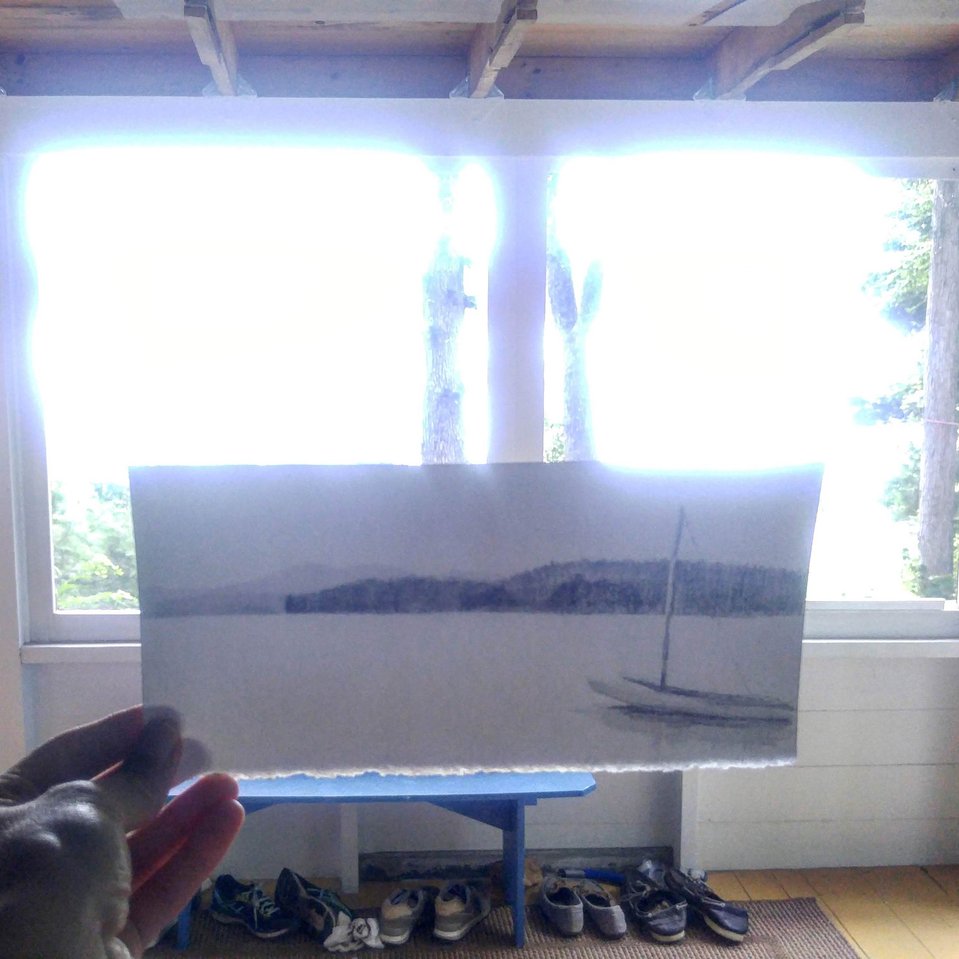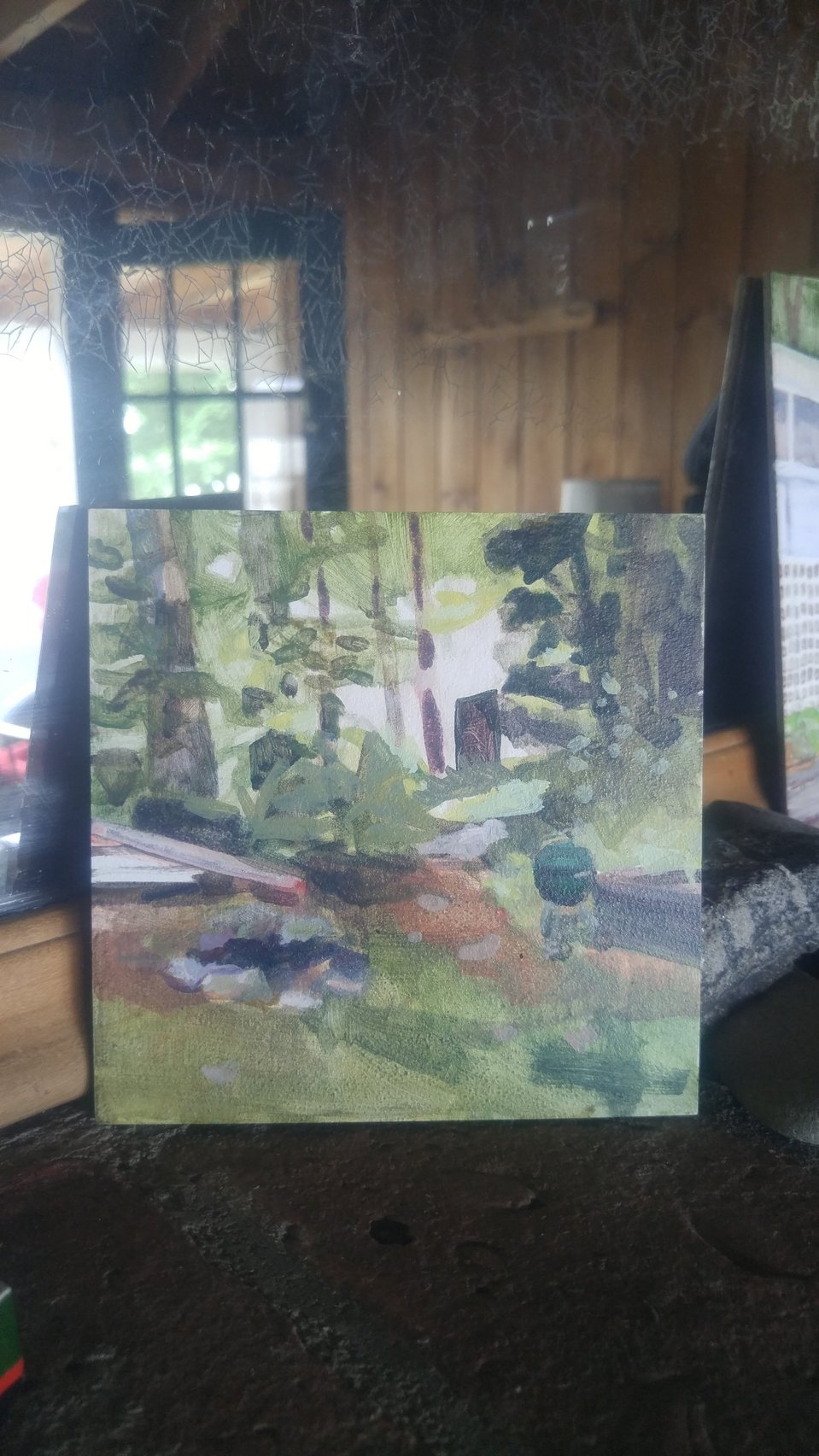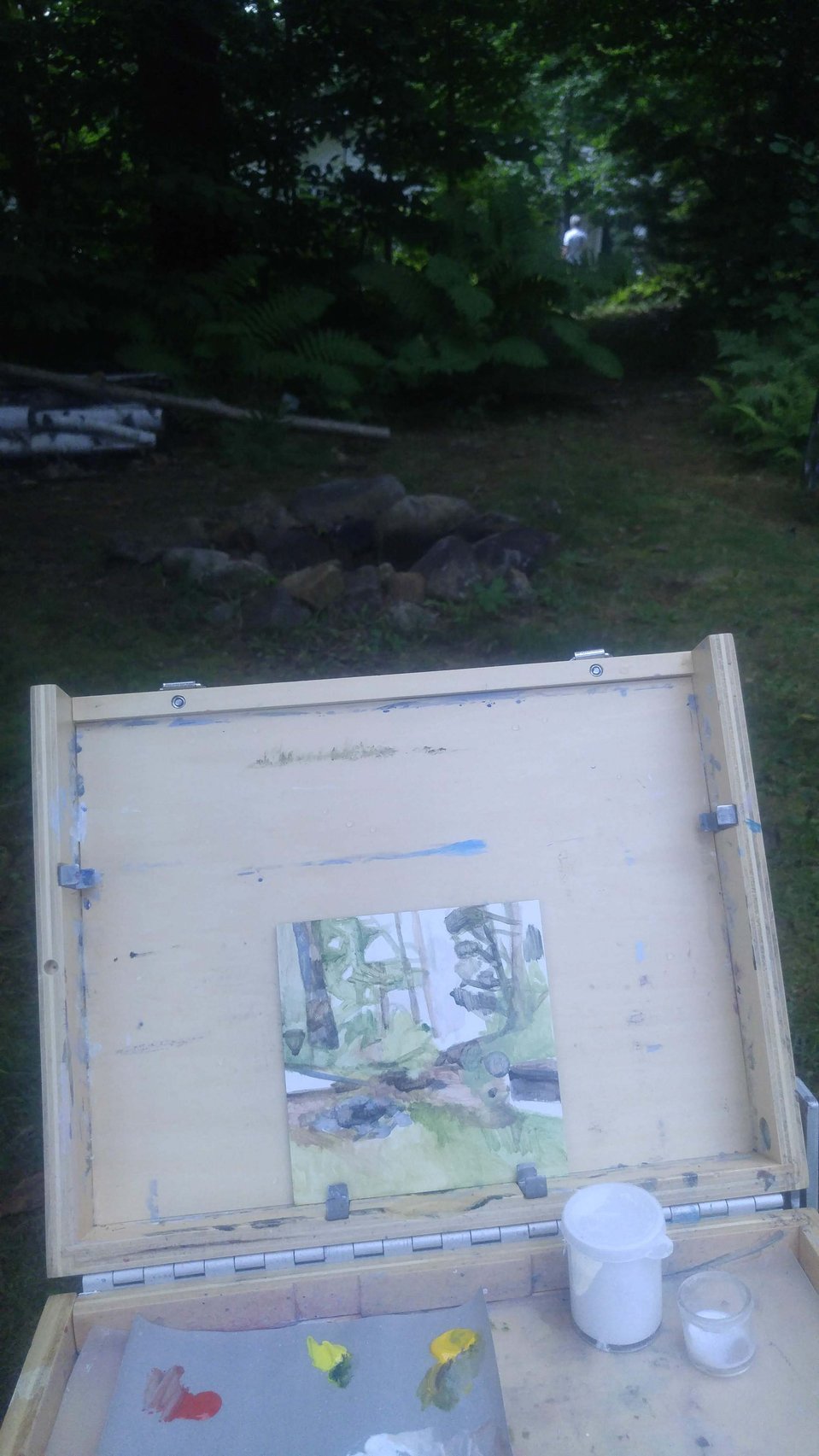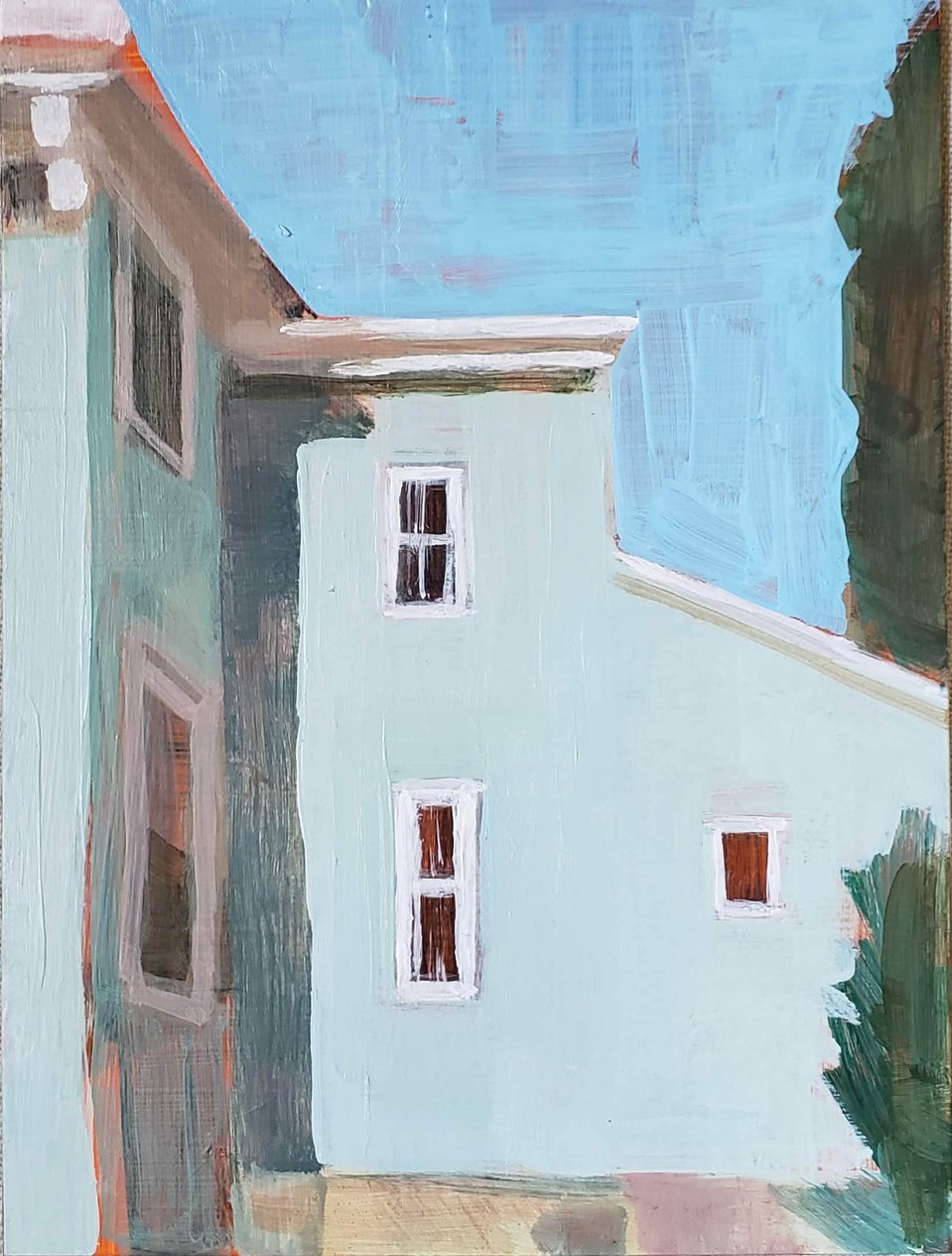 The search is invigorating, the question of the weather exciting, and the haul of supplies a burden that fits the reward. As a result, I've gotten very economical, with my time, my materials, and my marks.
To think back on the adventures so far leaves me in awe. I didn't realize my great fortune; I only internalized my tiny treasures. I'm so content and blessed- truly- for these opportunities.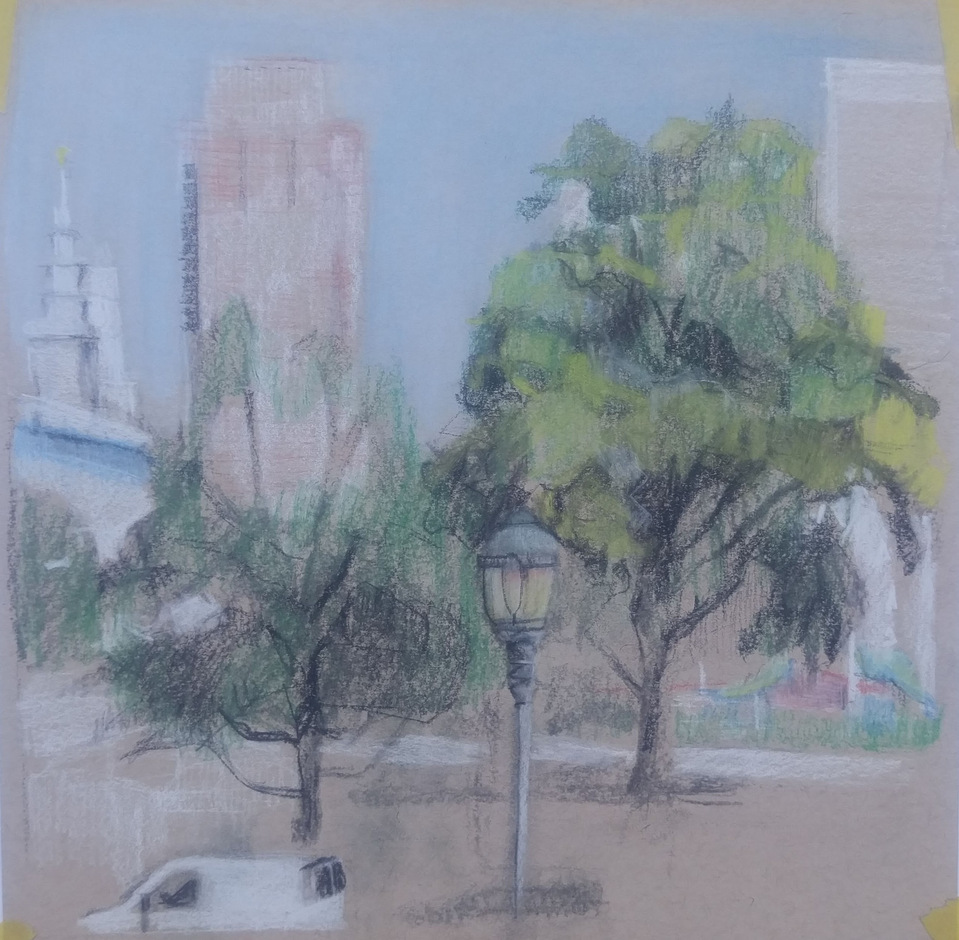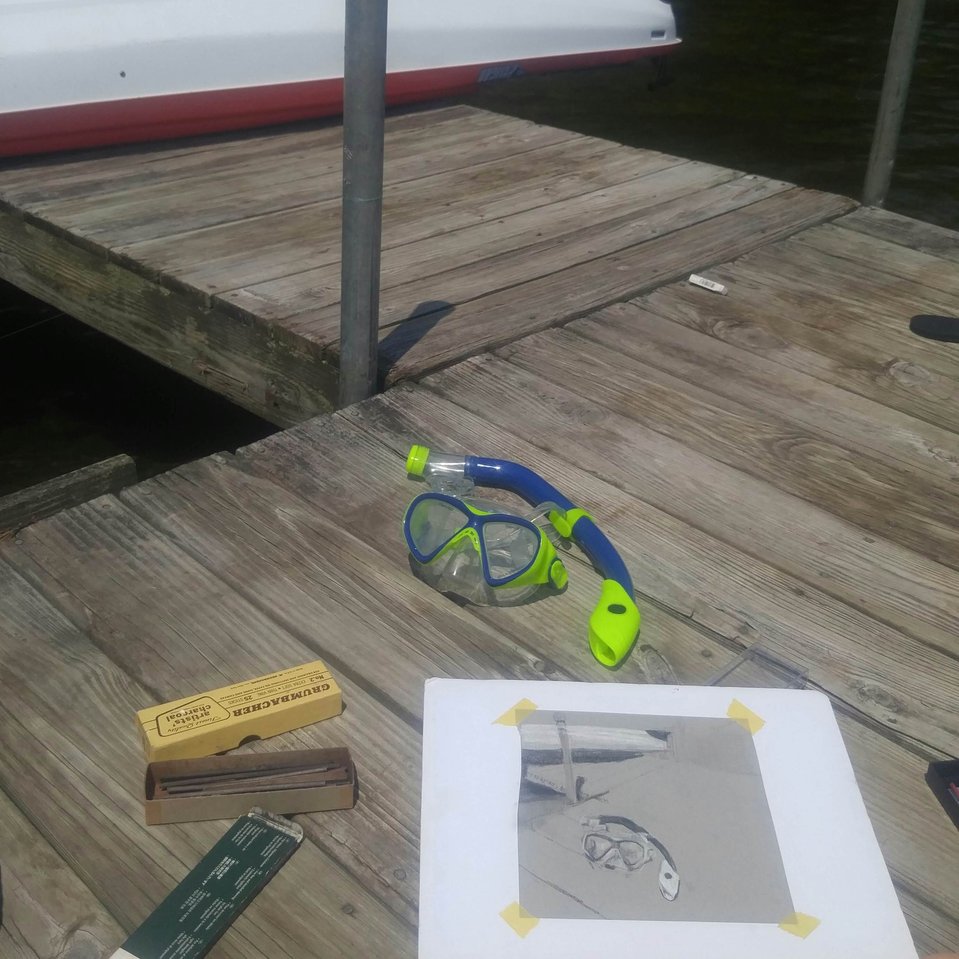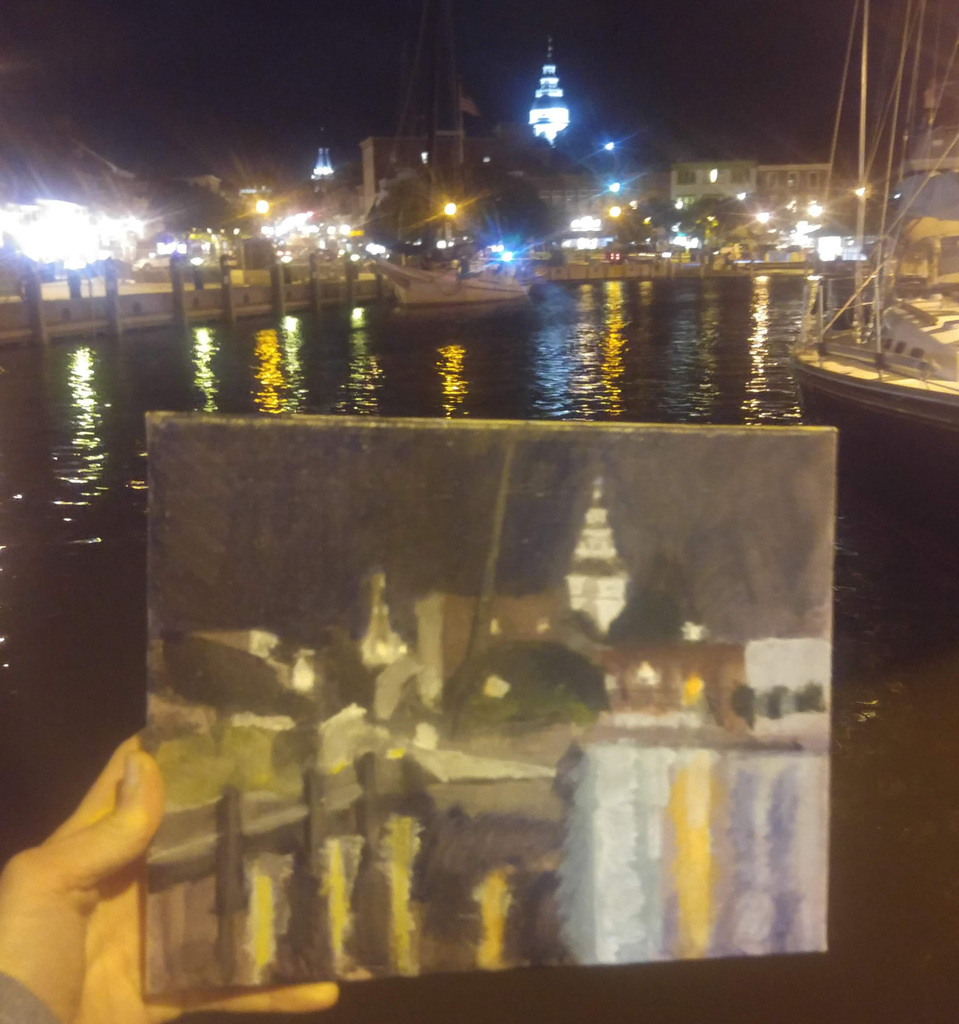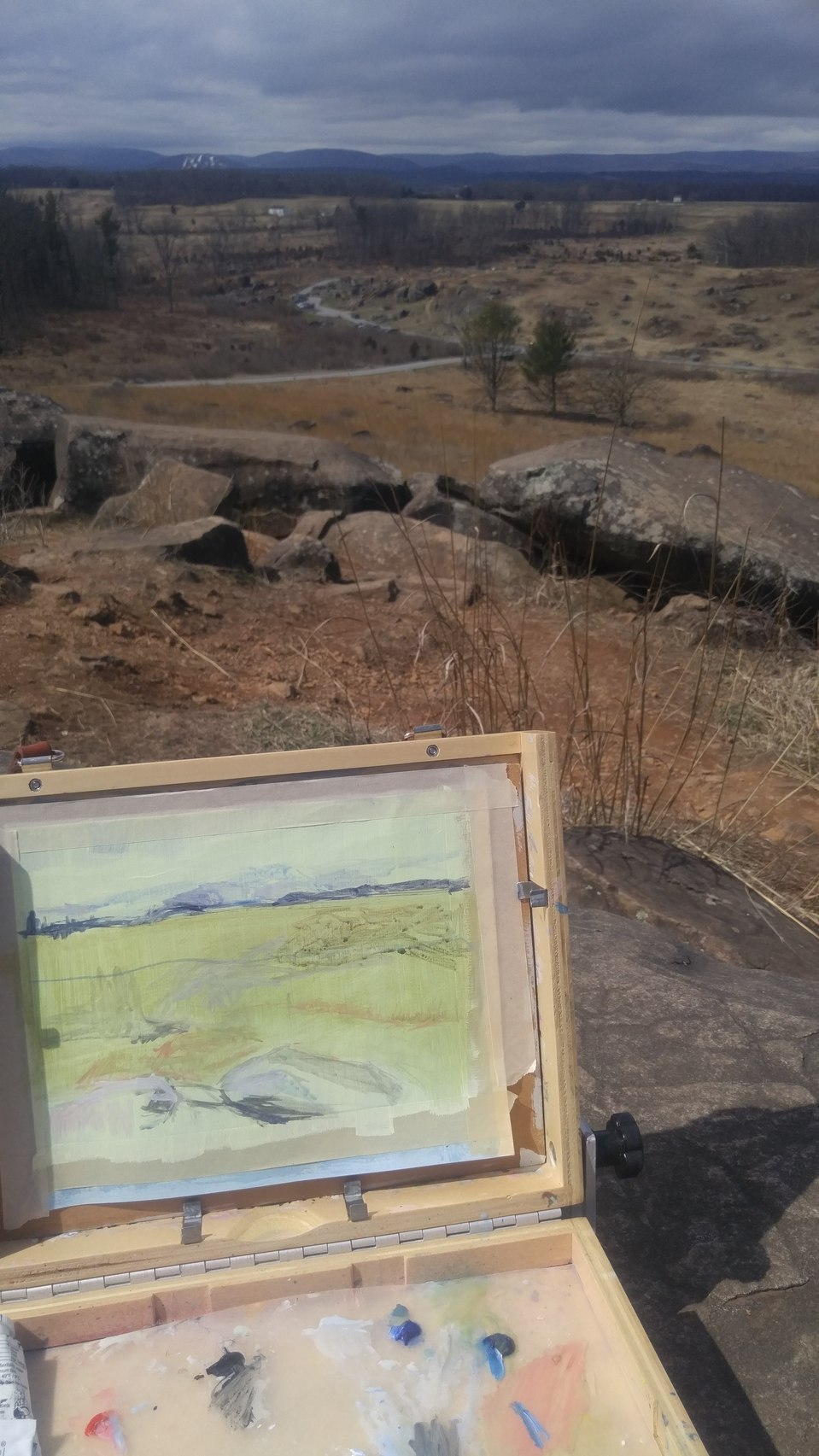 So now I plan to share this with a few other artists and adventure-seekers. It's a new chapter that I'm looking into developing: regular outdoor painting classes. I love to teach, to see others explore their vision and develop skills to help them render the world realistically. I hope to inspire others to enjoy our great outdoors, in their own specific way, and I look forward to seeing how they represent it in paint.
Plein Air Adventures So Far | Ocean City, NJ | Lake Winnisquam, NH | Cooper River Park, NJ | Annapolis, MD | Shipyard NJ | Wayne, NJ | Kings Park, Westmount, CA | Park La Fountaine, Montreal, CA | Train Station, Quebec City, CA | Chateau Frontenac, Quebec City, CA | The Dead Sea, Israel | New Orleans, LA | Weir Farm, CT | Gettysburg, VA | Haddonfield, NJ | San Francisco, CA | Montauk, NY