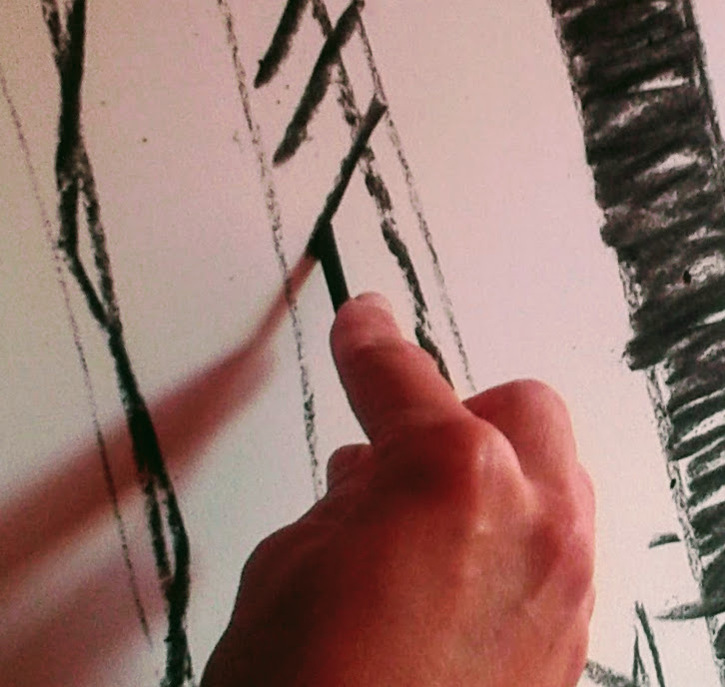 I'm creating a family album, but instead of photographs it's of drawings. I've been scrolling through my pictures and am picking out a select few that make the cut. I just finished a portrait of my husband, and it's a picture of him - he's got his hand on his chin as he looks at me and smiles. I remember when it was taken. My son was sitting with me at a table in Maine and we were joking around when I got this shot of Ethan.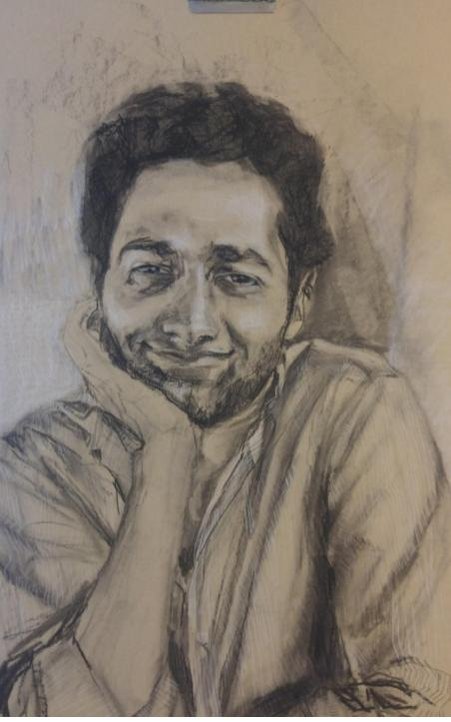 I'm most interested in that expression. Yes I want it to look like him, but what I'm really interested in is that look of genuine happiness. I love to remember these moments.
With my son it's different. I tend to be drawn to more contemplative, introspective pictures. I guess I like to imagine him and his inner state. My son's at that age now when you take the camera out he's got a smile painted on his face. What I really want to do is figure out a way to connect the smile with the emotion. I might just draw a few and see what happens. :)
With the rest of my family it's been fun searching. I've taken lots of photos at family gatherings through the decades and there's many photos that capture a picture-perfect smile. I can pick those out right away. But I'm on the look out for the let-the-guard down, expressive shots.

So I'm on the prowl for the four leaf clover in my photo storage. I come back to these photos year after year and look hard at them. We all have select photos like these. Where the love and kindness and contentment of my loved ones shine. Those are the images that I really want to capture and draw so I can have my own kind of family album.