The last month of 2017 brought an impromptu art challenge that was so exciting to work through and that pushed me to produce work I'm proud of. The ten day challenge: one acrylic painting in one session without using any black paint. You know what? I painted eleven.
Sometimes when I get stuck I create a challenge. In November I noticed I didn't go into the studio to paint as often as I would like. Partially finished paintings lined the studio walls and I was not doing much to finish them. Some paintings are almost finished, such as two portraits (Mom with Cindy and Curiosity, Eli Toddler) and a landscape (Yosemite Mountain Mist). It's always easier to pick up the brush and start to paint if the day before I've painted some. So, I primed some bristol board with tinted gesso paint, created a sharp edge with painter's tape, and got to work. Below are paintings of Maine rocks and shell and the photo of the porch at Lake Winnisquam.
I completed six landscapes. I've been fortunate to visit some spectacular places this year, and I took a few photos with the aim to explore the location further with paint. One photo I turned into a painting is from a trip to Yosemite National Park in California with my son this past April. While we hiked I was struck by the dramatic elevation of mountains surrounding the valley. We were especially interested in the force of Yosemite Falls and the greenish water rushing over the rocks of the Merced River. There are many more photos in the queue to paint, but I'm glad I completed Yosemite Falls, Barclay Farms at Sunset, a pile of pipes at Margate Beach, a view of the porch at Lake Winnisquam in New Hampshire, Brigantine Beach sunset, the first snowfall in the farmlands of southern NJ, and Sacramento Valley as seen from the train.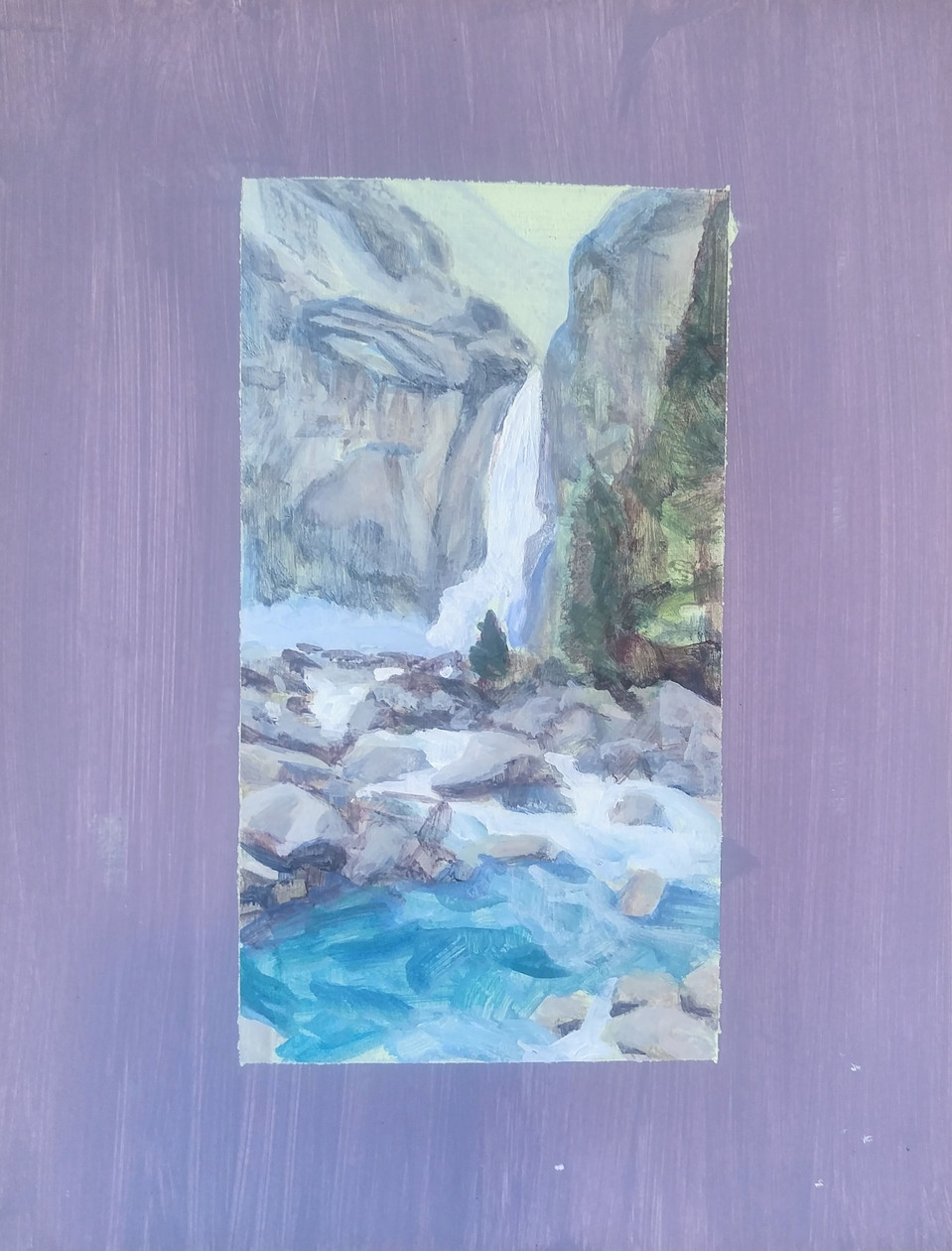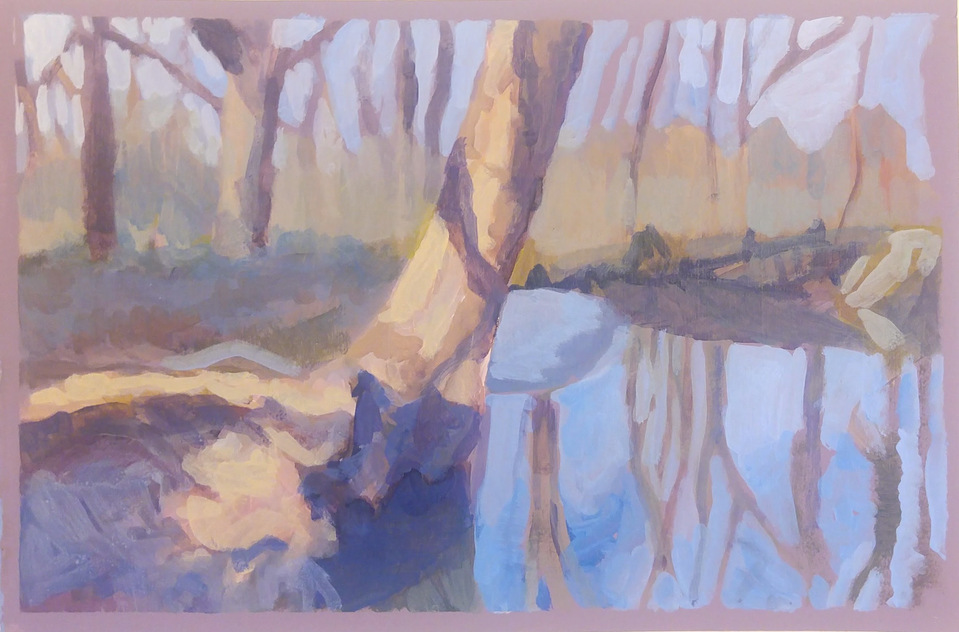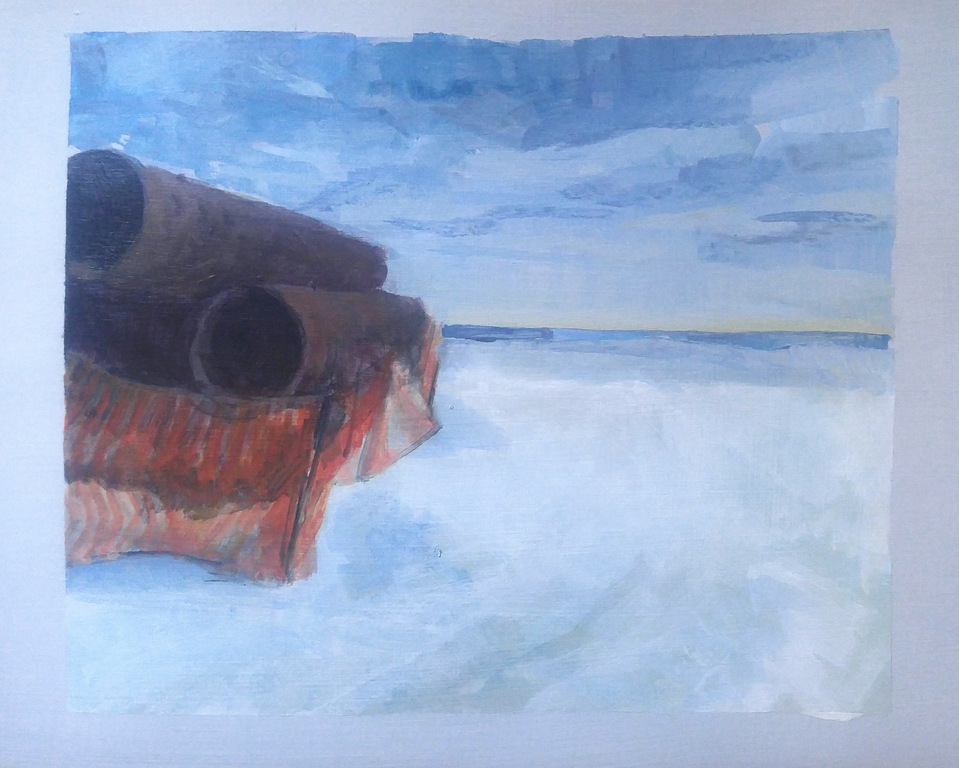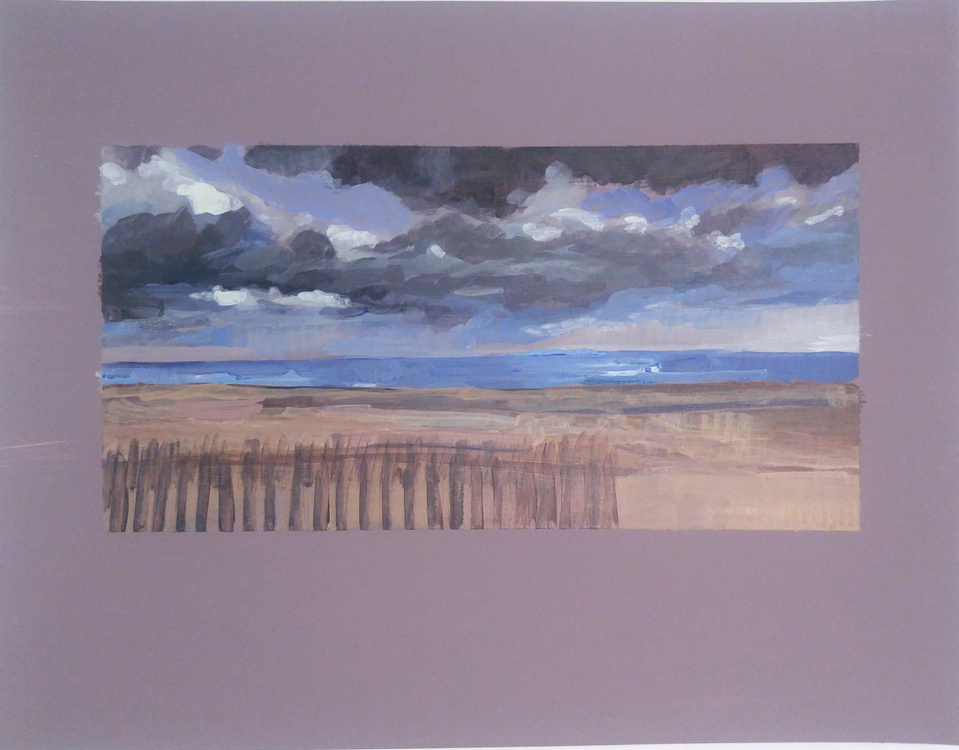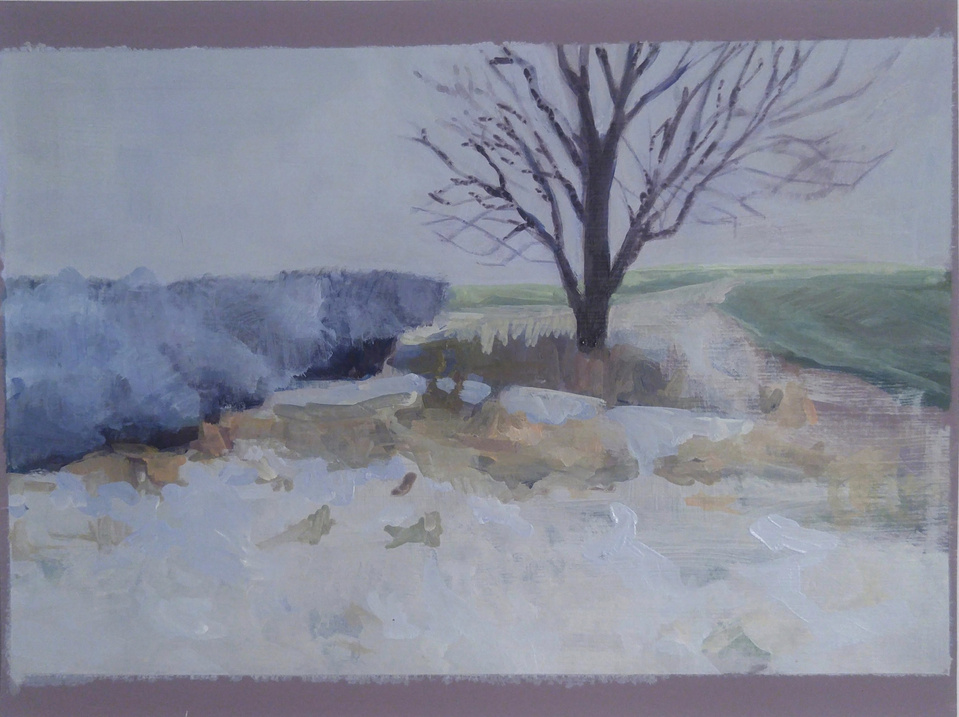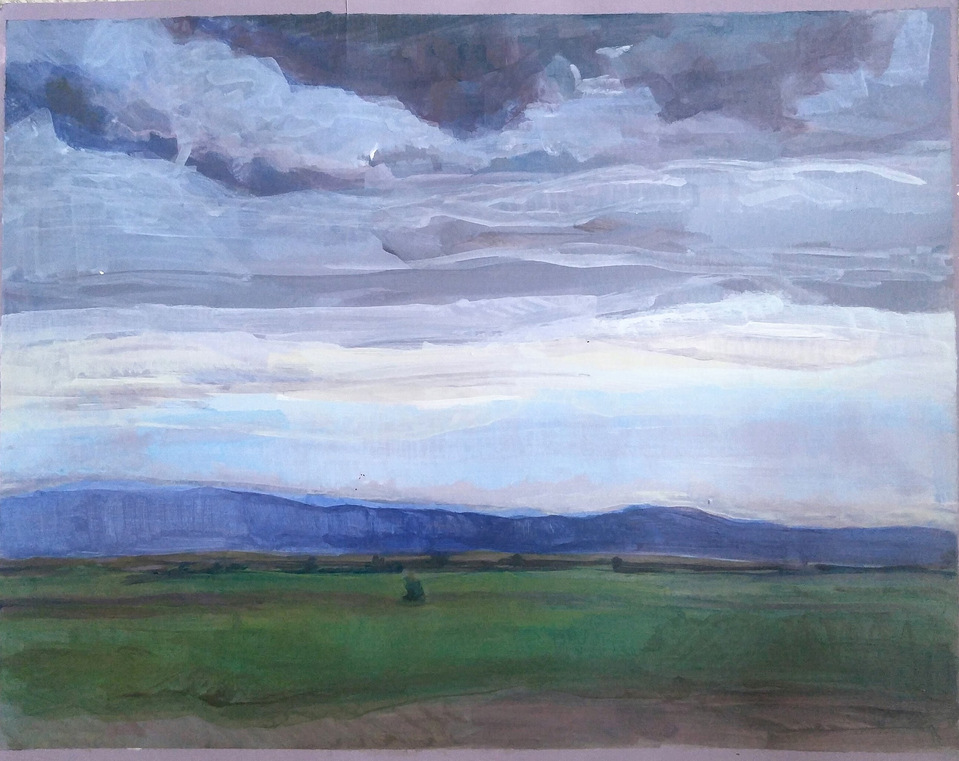 Since the plan was to complete each painting in one session, the still-life setup included a tablecloth or a cloth napkin that I love. I chose a few festive objects to put with it, like the Hanukkah jelly doughnut I was ready to eat, to keep it timely. Painting from life, as opposed to from a reference photo, offers more variations of colors and gradations in value- I'm always surprised. Life painting is something I will develop further in my painting.

This painting exercise may not have lead to the completion of those almost finished canvas paintings I saw hanging in my studio. Instead, this challenge has allowed me to work with paint without thinking too much about the end result. I felt like each painting was an experiment and when I finished it it felt done. I learned that thick paint can highlight sections, and that sketches of thin paint in the base layer work when left untouched on the finished painting. Working without any pressure is necessary when pushing the boundaries of knowledge, which is what I'm doing each time I set down to paint. This painting challenge got me back into the studio and re-energized my love of solving the problem of how to create recognizable scenes with paint.