Master Family Portrait series: Cezanne's Uncle Dominique as a Monk
January 15, 2021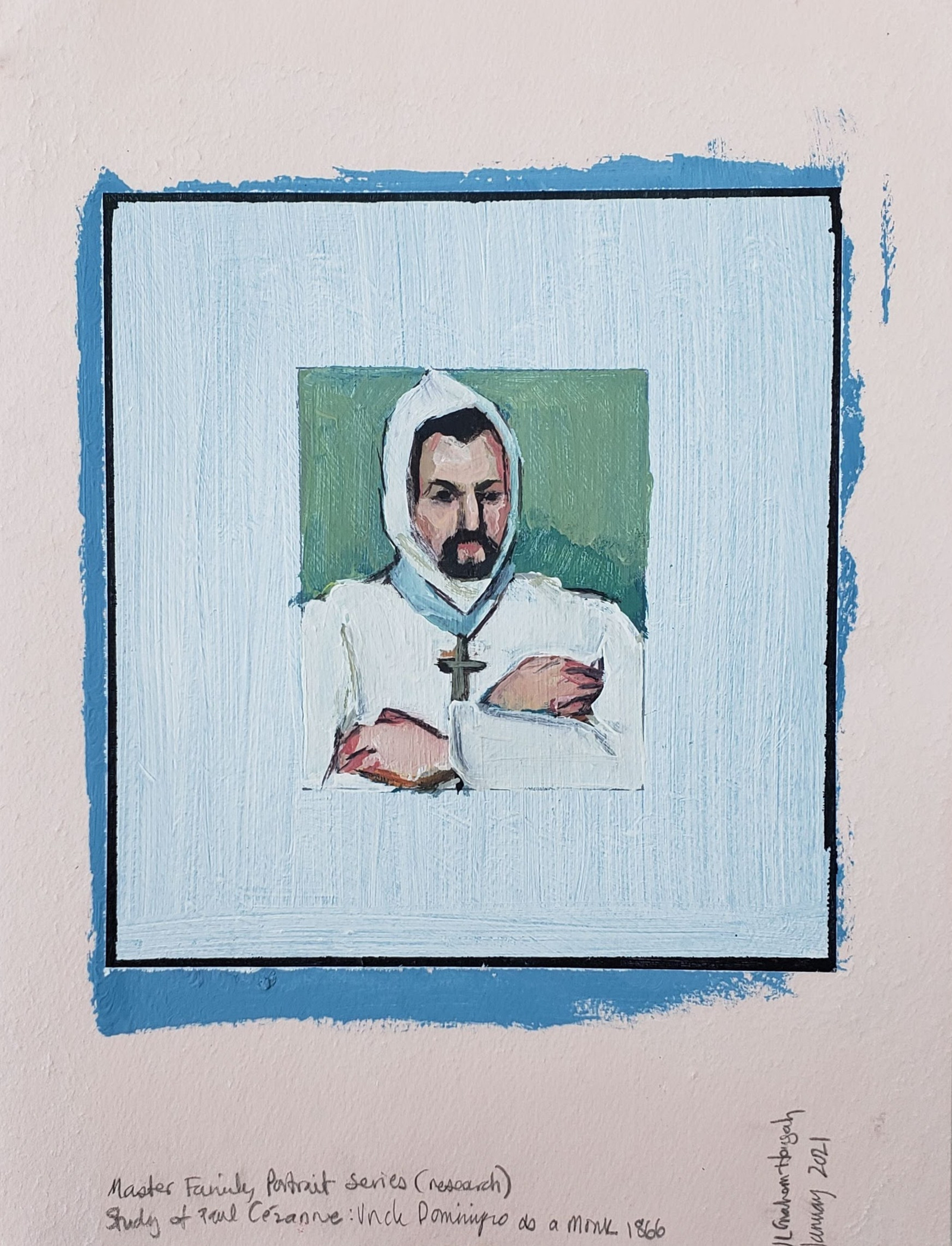 OBSERVATIONS + IMPRESSIONS
This portrait of a severe-looking man with arms crossed and furrowed brows is actually a portrait of a family member playfully dressed-up as a monk. Cezanne completed many portraits of his uncle in various characters, and this is just one. In it, the background is cool green and the figure's Dominican robe is cool white. The sole warm hue is the flesh of his hands and face. Brushstrokes are jagged, overlapping, and appear thick with paint.
I painted this portrait from a reference photo in a book on Cezanne. The image in the book measured 3 3/4x 3 inches and I decided, based on the space available on my paper, to paint my study the same size. I measured the outline of the portrait with a pencil in the center of the white guessed area and set to developing my sketch with a pthlalo blue and cadmium yellow outline. The figure appears closed off to the world from his posture, his facial expression, and even his ears are covered by the Dominican cloak.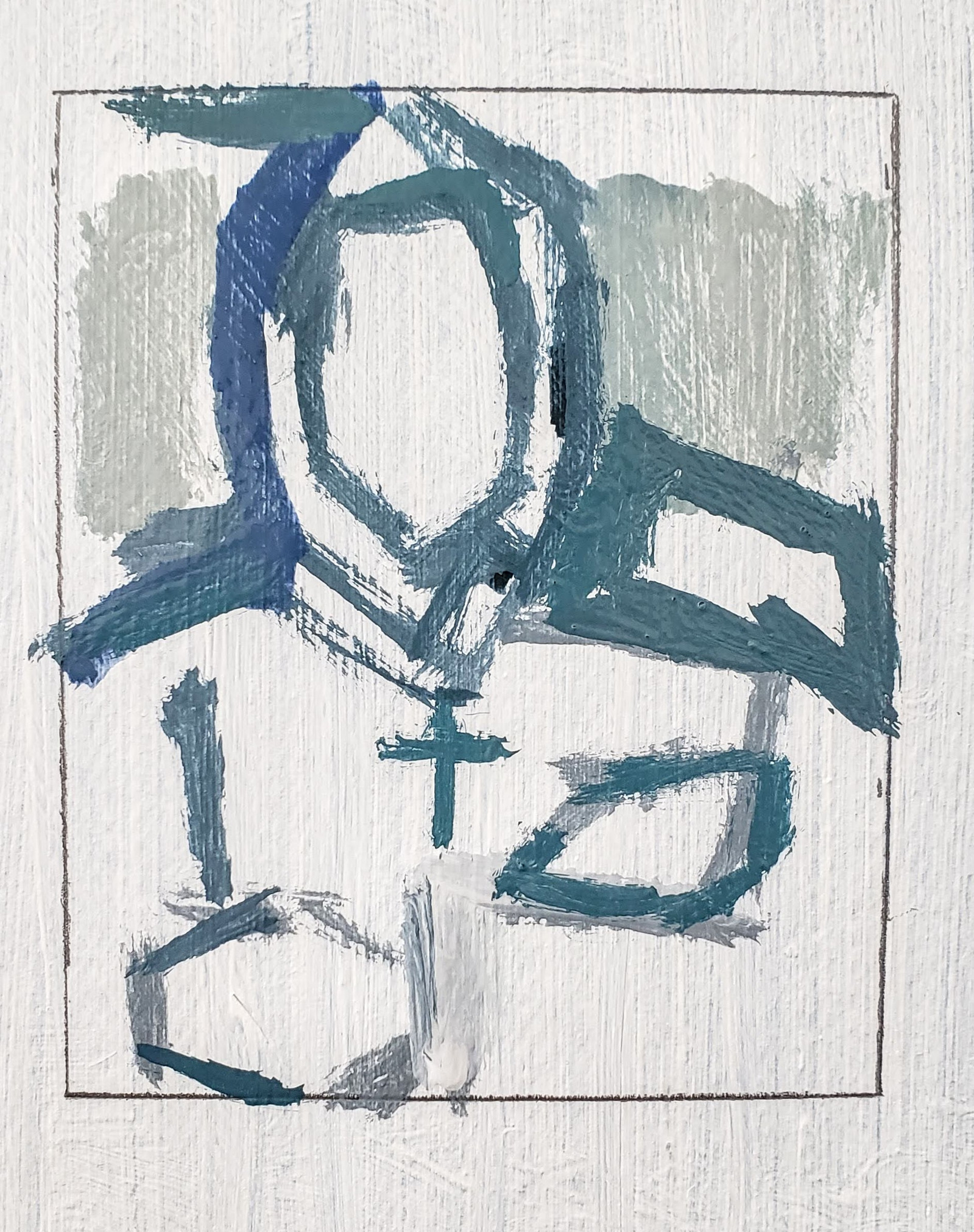 SCHOLARSHIP
In the fall of 1866, Cézanne painted nine portraits of his maternal uncle, Dominique Aubert. The forty-nine-year-old bailiff indulged his nephew with multiple sittings and agreed to pose in various costumes. Whereas he is shown here in the habit of a Dominican monk, in another likeness (53.140.1) he wears a tasseled cap and robe. In the mid-1860s the young Cézanne applied paint thickly with a palette knife in emulation of his hero Courbet.
Cited: Metropolitan Museum of Art online label text, copied from Met website
MASTER FAMILY PORTRAITS
In this Master Family Portrait series, I'm selecting master artists, who work in the realist tradition, and one of their portraits of a family member(s) to study. I'll paint a copy of the work from a reproduction photograph in an art book and note my impressions and observations. My goal is to study the painting techniques of the artist, keep an open mind as to their intention and the personality of the sitter, and to search for scholarship on that particular artwork. I'm hoping to get a better understanding of how artists throughout the modern era represented the people closest to them and to whom they were related. My work tends to gravitate to this subject, so as I develop this theme further in my own work I intend to investigate the family portraits of artists I respect.